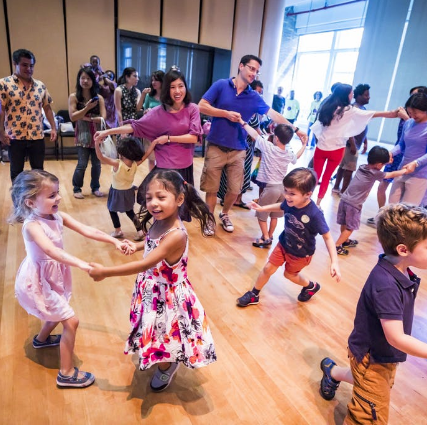 One of my favorite musical family-friendly educational events in NYC is the biyearly Family Day event held by Carnegie Hall! It's always FREE, and there are always a couple of fun and hands-on music related stations being held.
[wpvideo G3OJP2LV]
跟大家介紹一個我個人非常喜歡的在紐約的親子藝文活動,就是每年兩次的–卡內基廳音樂家庭日! 活動內容豐富,頂級的音樂家們就在我們身邊演奏或是講解音樂,而且活動居然還免費!紐約的孩子們實在很幸福!
Pauline老師把實際參與的一些錄像集結起來,給自己留個紀念,給自己學校學生觀看當音樂欣賞,也讓板上的大家瞧瞧春季家庭日的活動畫面囉~
PS. 有少數學生覺得Pearl不是很開心,其實只是因為女兒天性比較害羞,所以沒有開懷大笑,而是微笑居多啦~
Here comes the video of different activity footages from Spring Family Day event, which was held by Carnegie Hall on Sunday April 8. Enjoy!